After a great weekend away at the Glasgow Film Festival last week (no I didn't win anything) it was back to work this week.
One thing I'm sorting out at the moment is a new logo. Louise over at Design By Day has done a great job and I'll have the finished product soon. So how to use it on a business card? A quick search turned up Creative Bits, an amazing site with inspiring and attention grabbing ideas to make a card unique.
Here are a couple of my favourites: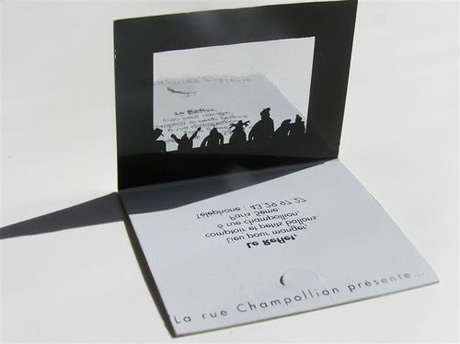 Check out this page and this page for even more examples.
I'm thinking of doing something creative with some used 70mil or iMax film stock if I can get hold of it...